We are selling products from K&N, DEI, Blinder, PFADT, and Torco Racing Oils. Call or E-mail for Sale Prices
310 613-5746 • kerijoel1@roadrunner.com



K&N Engineering, of Riverside, California, is the inventor and leading innovator of reusable cotton gauze filter technology for automotive applications. From humble beginnings as a family run business over 40 years ago, K&N Engineering, now a truly global company with offices in the U.K. and the Netherlands, continues to exist as a family owned business with an enthusiast mindset and a direct connection with motor sports that carries over throughout all levels of management and manufacturing.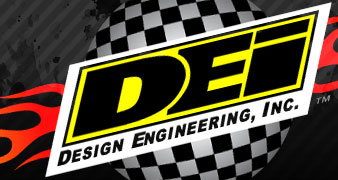 Design Engineering, Inc.™ is one of the foremost suppliers of thermal tuning product featuring products for racers, street performance enthusiasts, and hobbyists alike. In addition to supplying the performance aftermarket with thermal tuning products, Design Engineering serves the needs of the powersports, marine, industrial and commercial industry markets the world over. 

Pfadt Race Engineering is a well respected engineering firm that is dedicated to developing high performance suspension systems for the C5 and C6 Corvette as well as the all new 2010 Camaro.


BLINDER International are proud to release the new 2012 model HP-905 Compact laser defense system. With a new look and new innovative design features, the HP-905 is streaks ahead of the competition.
The
HP-905 Compact Dual Sensor
is your state-of-the-art first line of defense against speed gun laser speed traps.

Torco Advance Lubricants - Producer of the best high performance mineral and 100% synthetic race oil with MPZ - Researching and making high performance oils since 1950. Try it and you will know it is the best.